The Southern Carmine Bee Eaters are one of my favourite species to photograph, their rich coloration of red and blue sets a perfect image in the eye that nobody can forget. These tiny bee eaters are constantly busy and are seen in the Linyati Botswana during the summer months; in the Kwando concession which has about 2 big colonies, where they come to breed in huge colonies. I was able to document this species this October. They have just arrived in the middle of October and are in the process of digging burrows to lay eggs. I was fortunate to witness this spectacle. without disturbing them in their environment. Hundreds of them congregate every day .
The southern carmine bee-eater  (Merops nubicoides) This species, like other bee-eaters, is a richly coloured, striking bird, predominantly carmine in colouration, but with the crown and undertail coverts blue.Its usual habitat included low-altitude river valleys and floodplains,This is a migratory species, spending the breeding season, between August and November, in Zimbabwe, before moving south to South Africa for the summer months, and then migrating to equatorial Africa from March to August.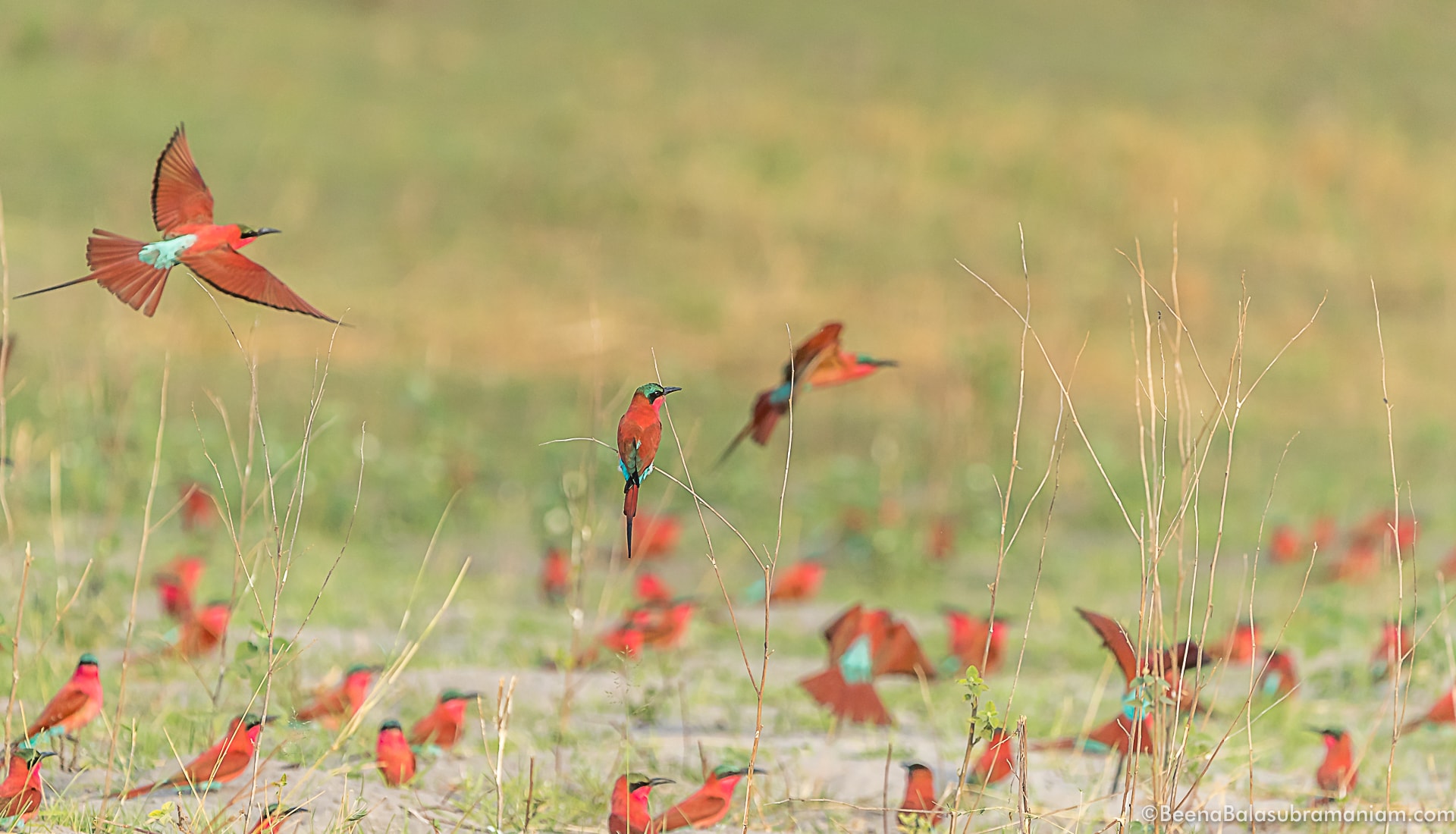 A sentinel stands guard in the carmine bee eater colony which is a riot of color
The dynamics which can entertain one for a whole day.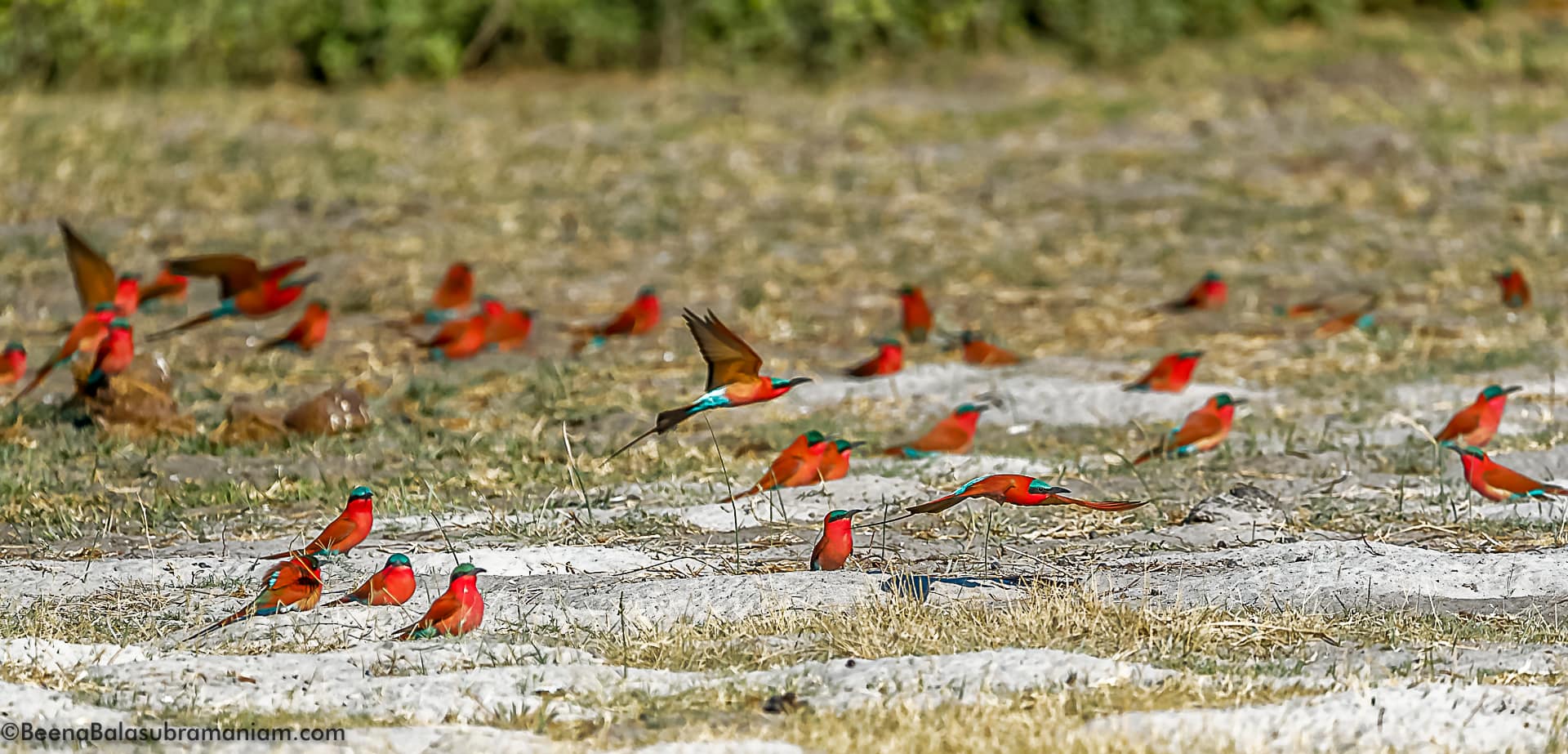 A shot in mid noon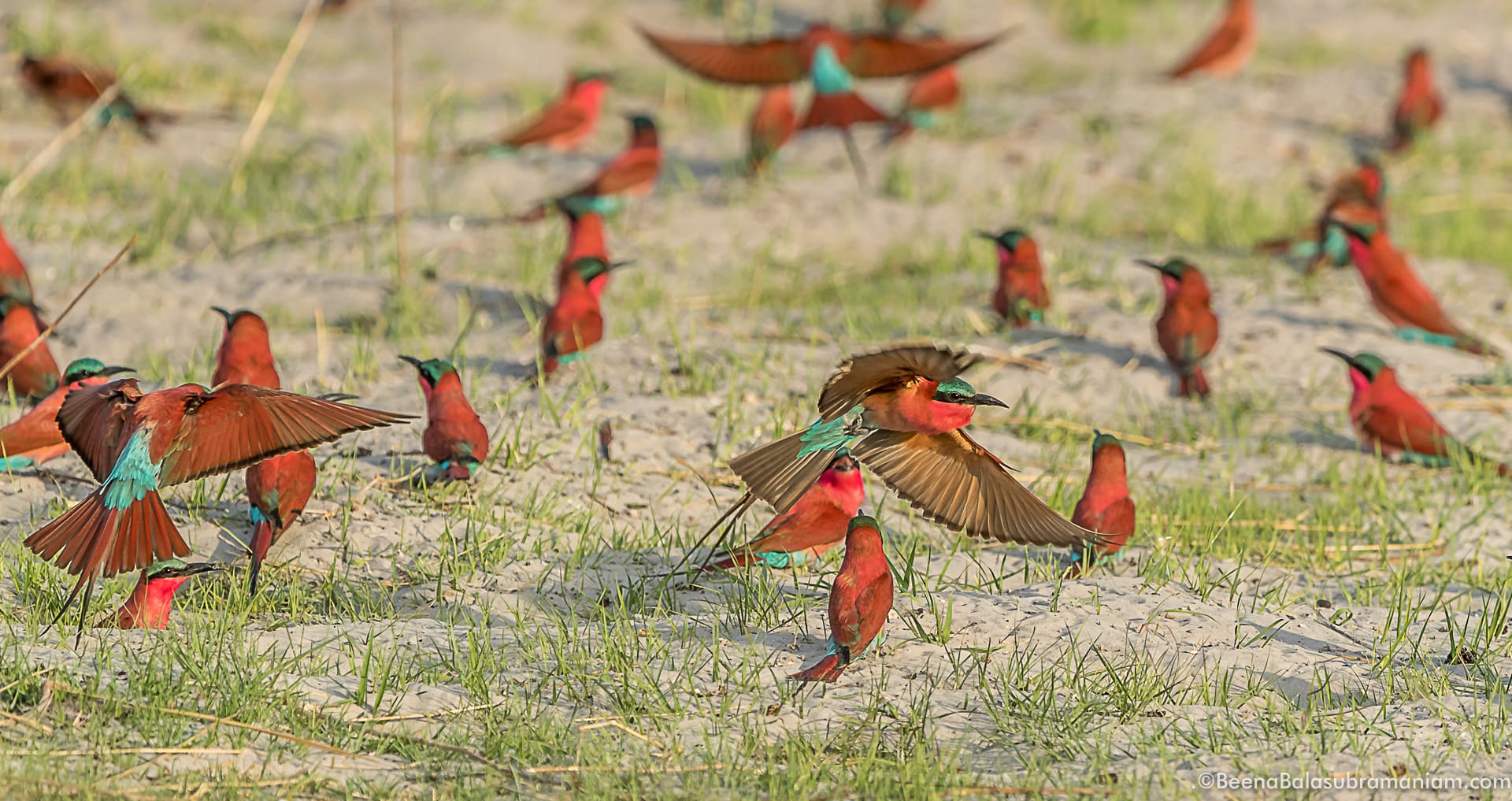 Close up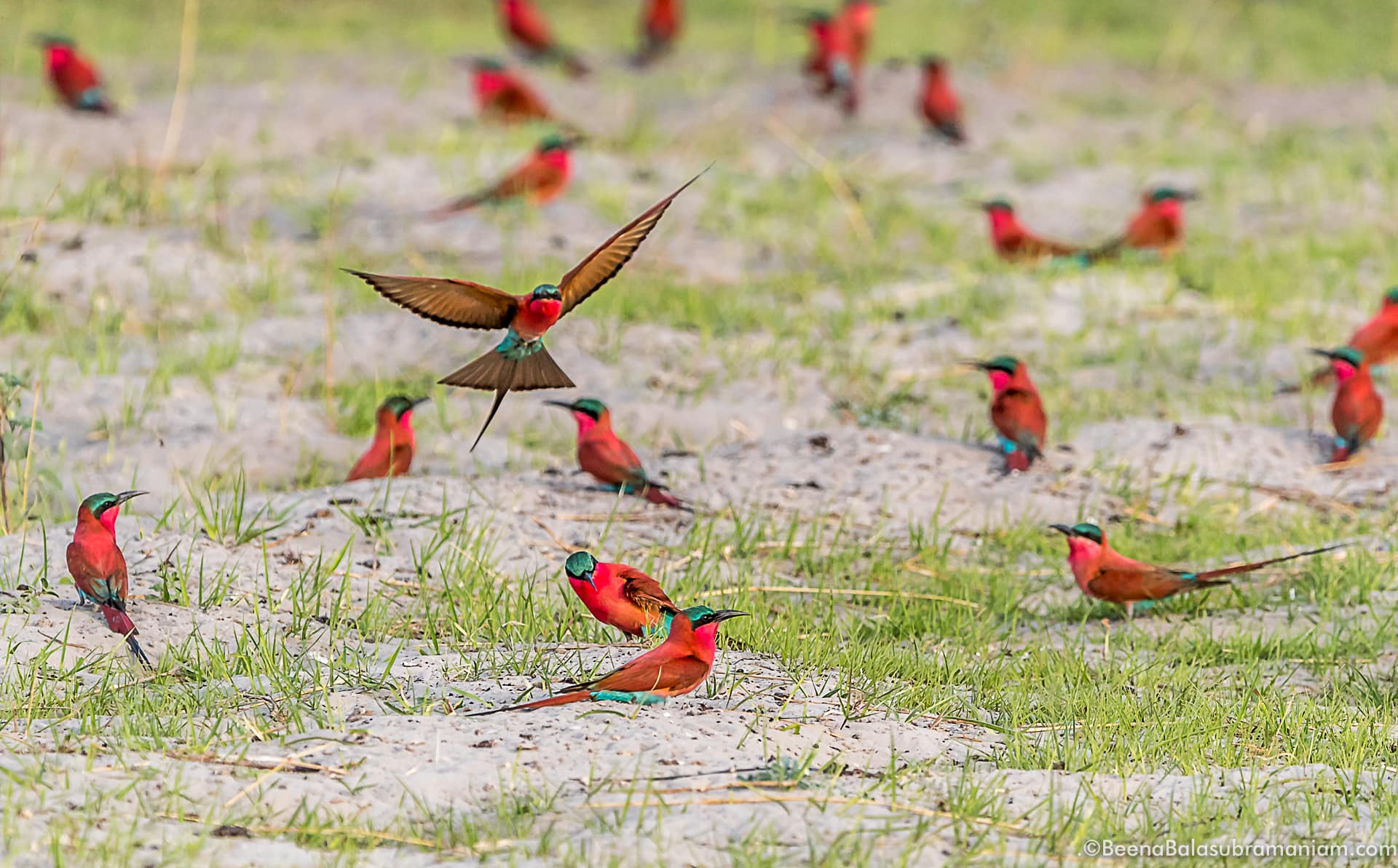 Antics of the colony
The Carmine Bee Eaters are one of my favourite species. They were observed without disturbing them. Hope you have enjoyed them as much as I did.
Thanks for your time.