The Migration is all about action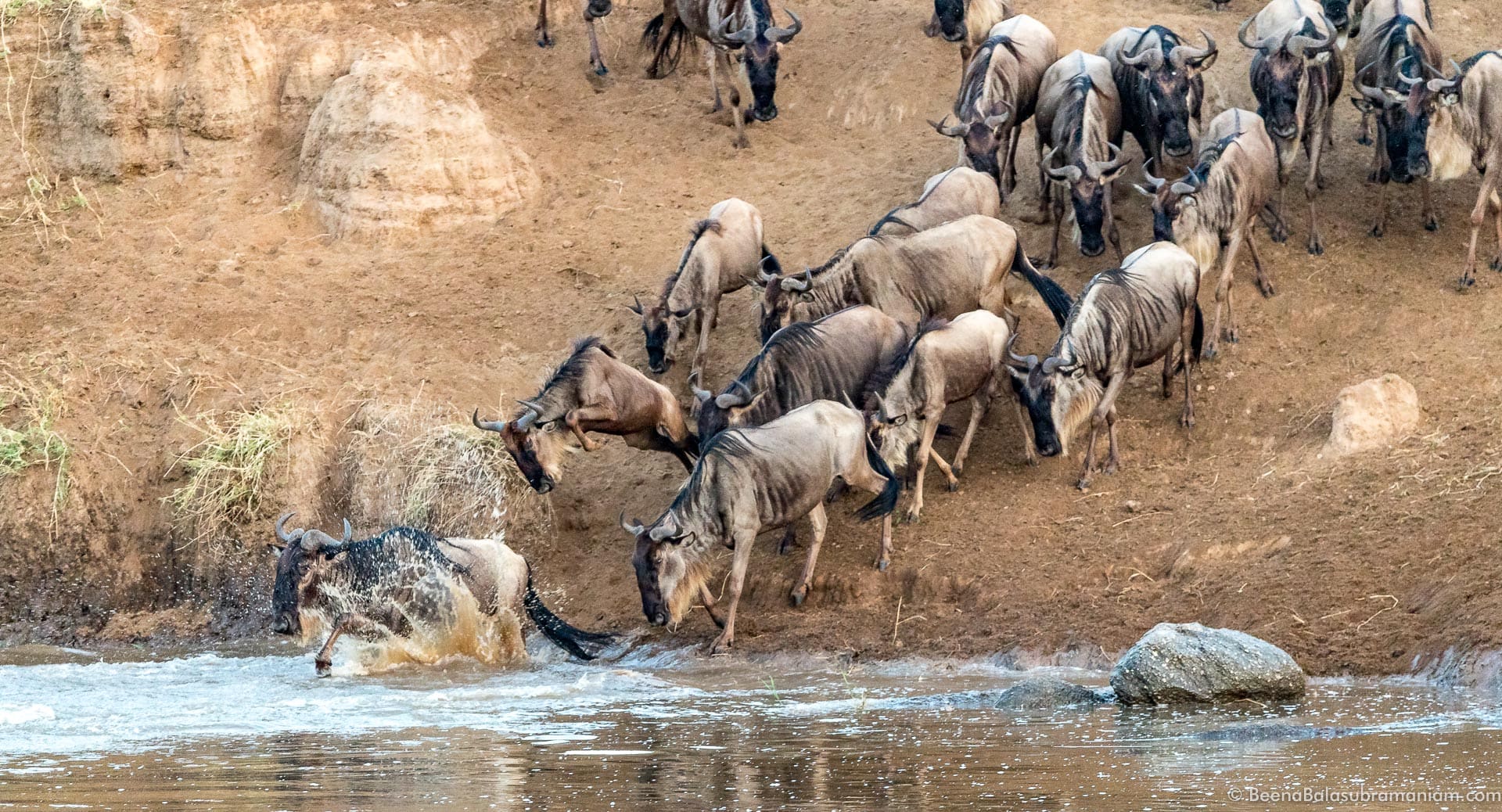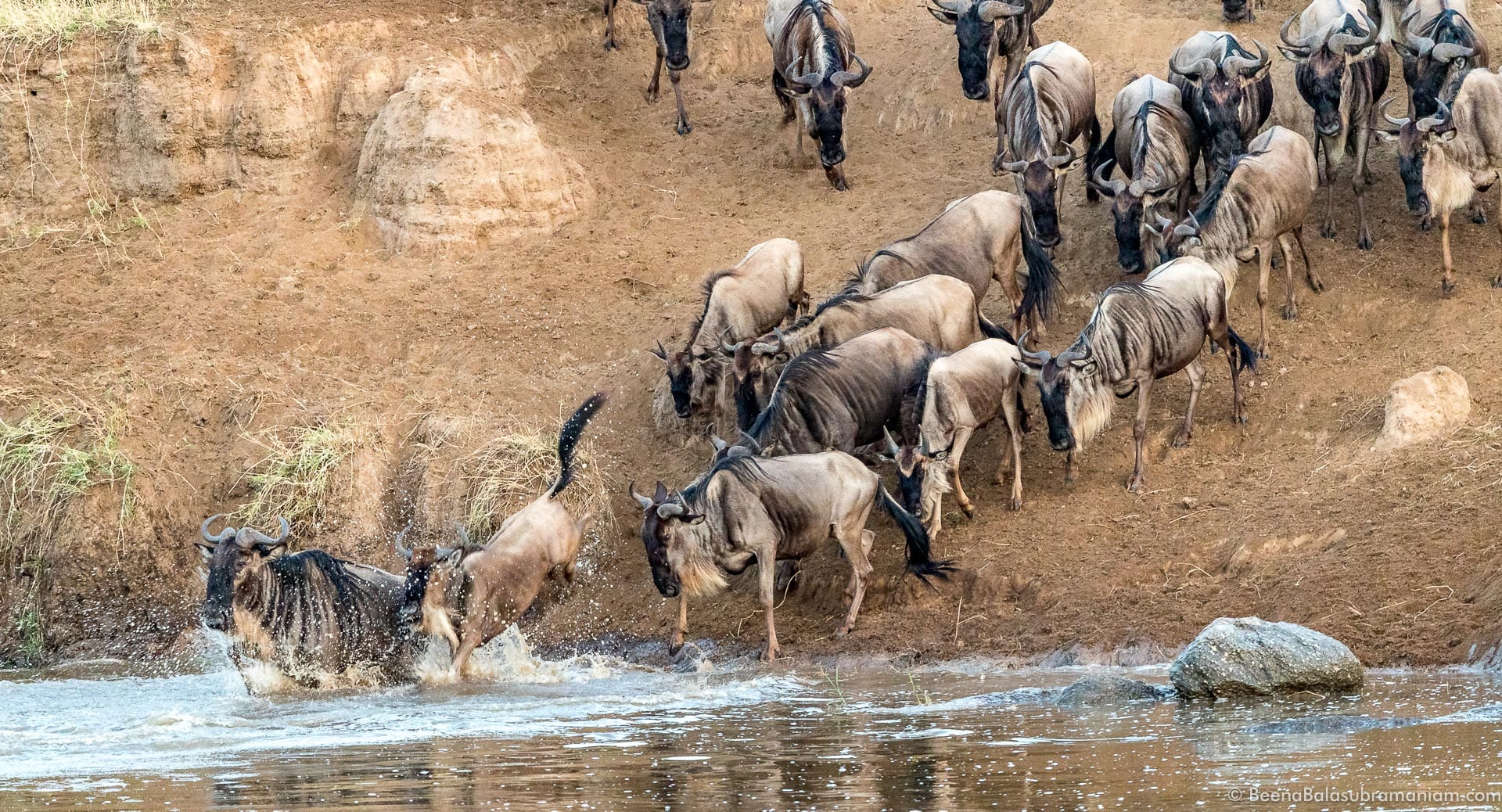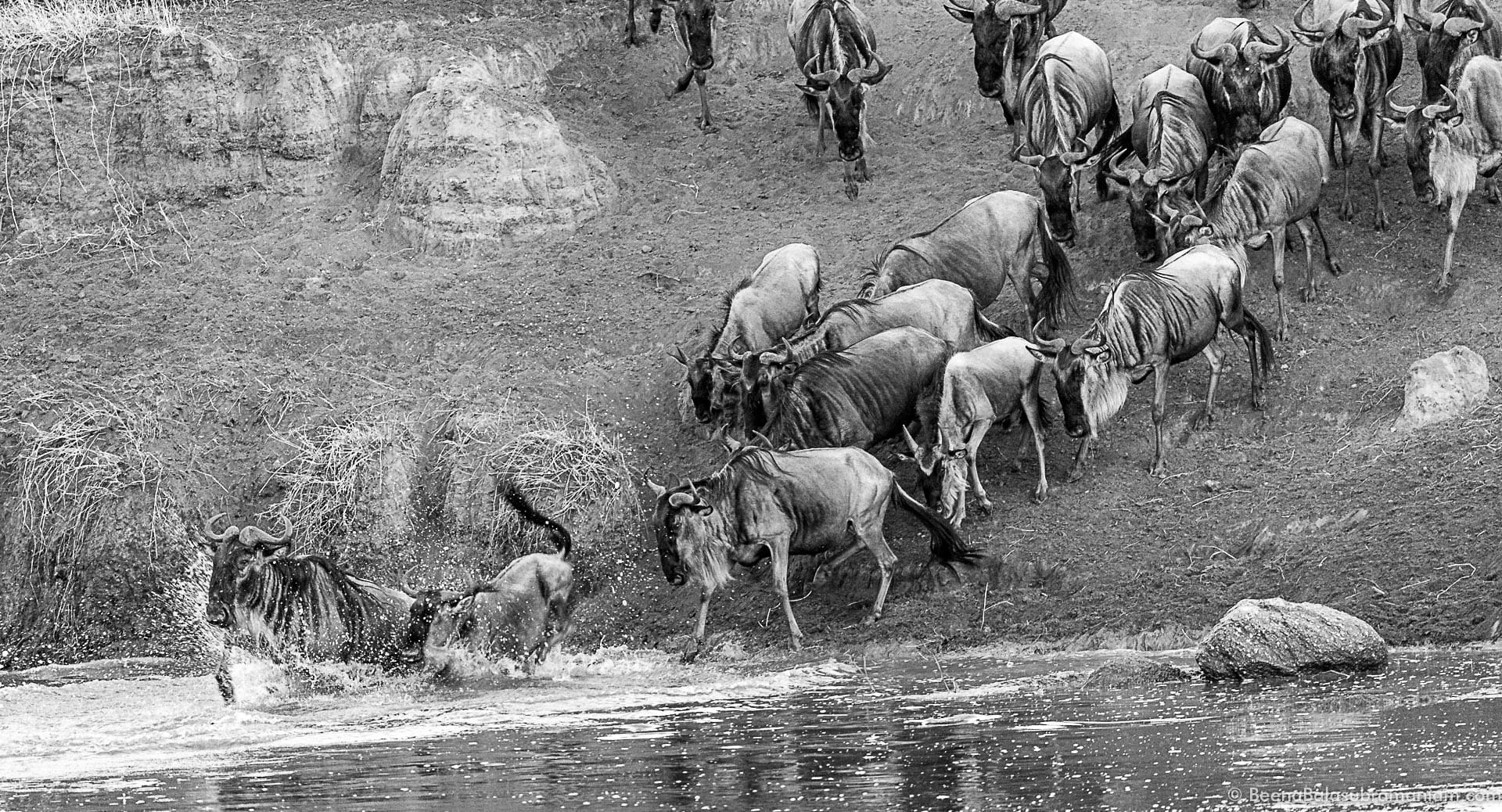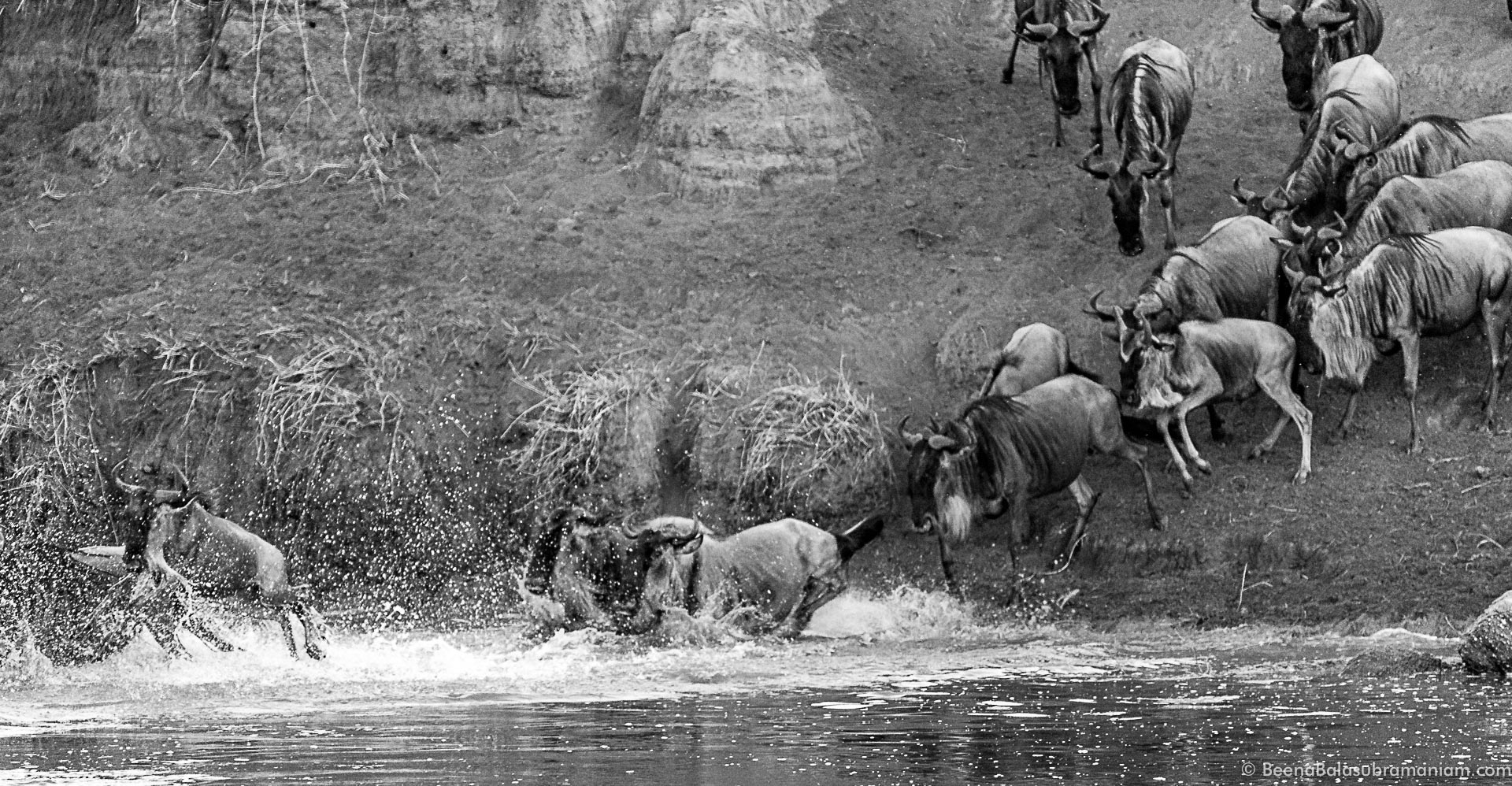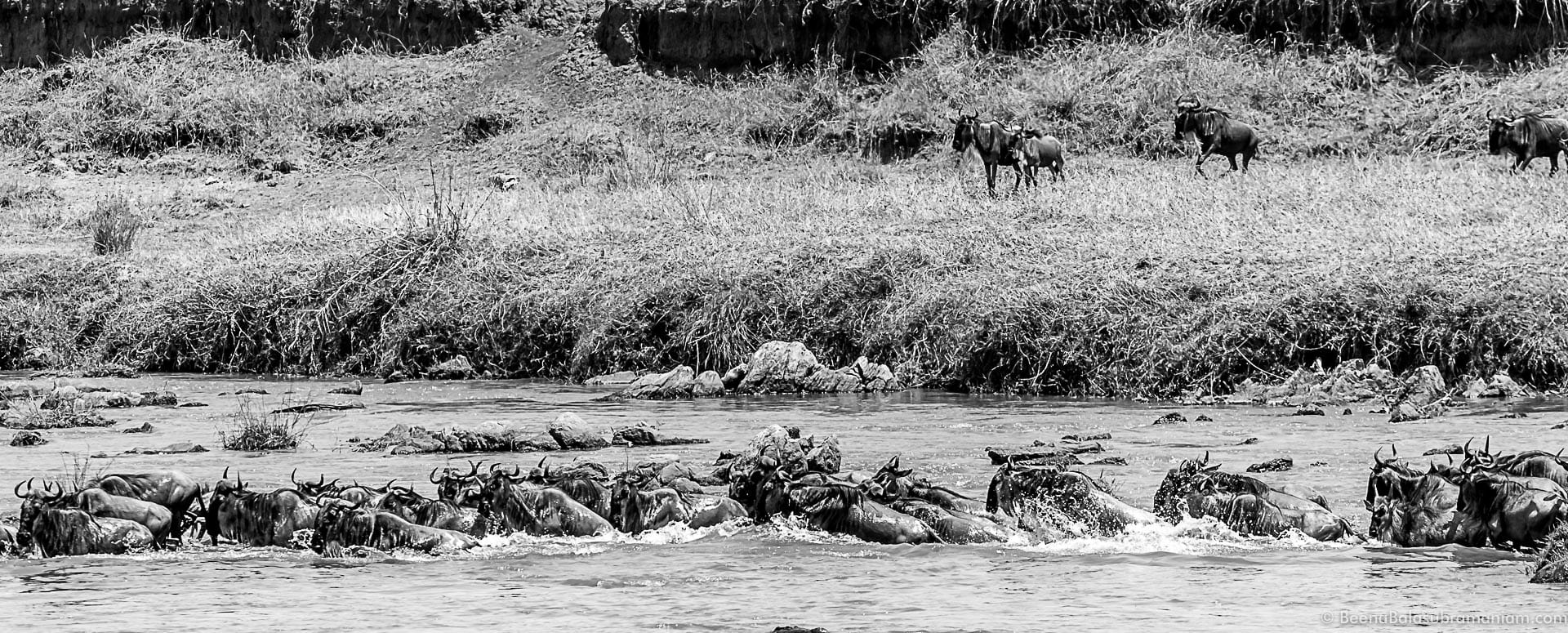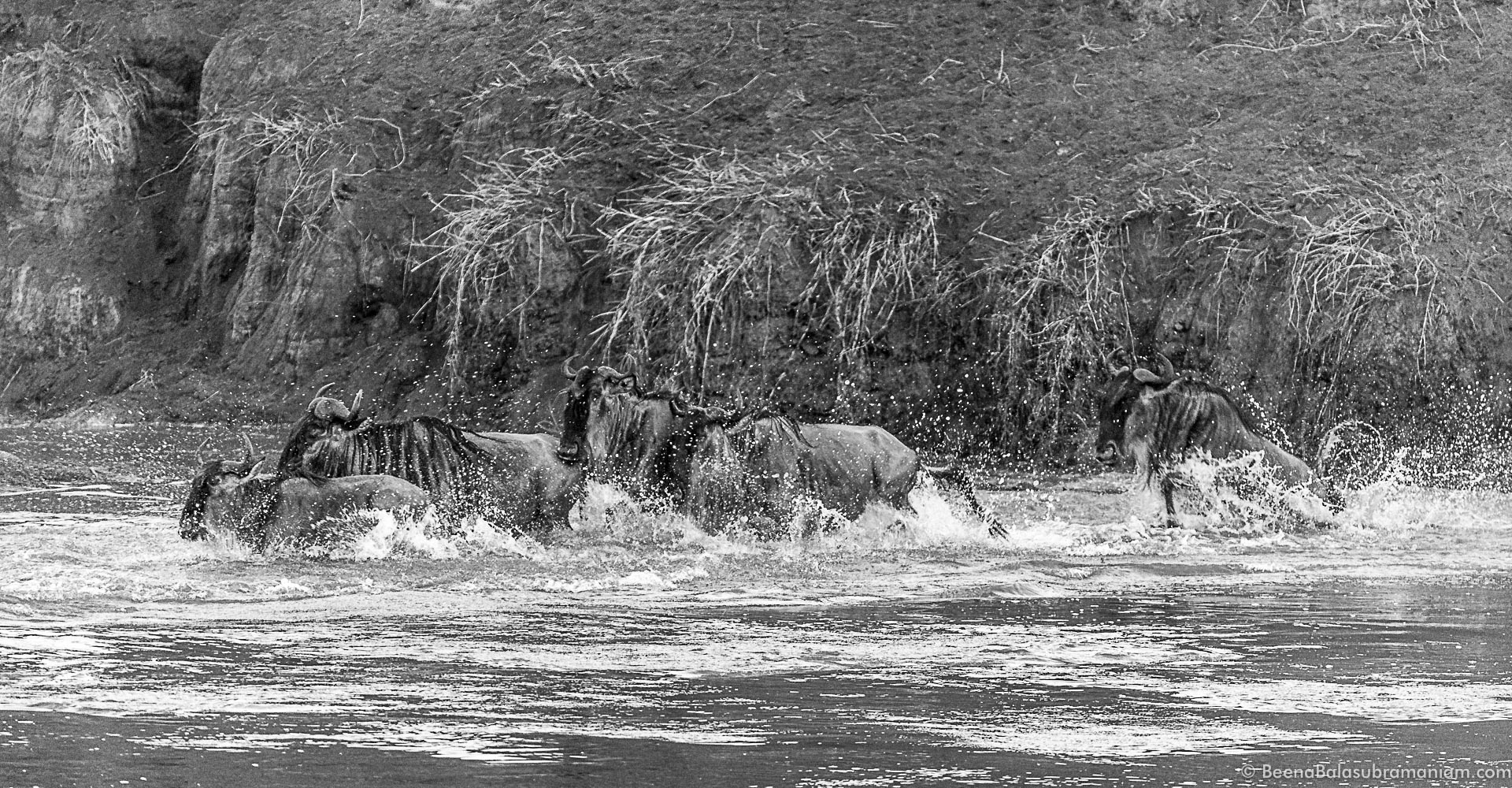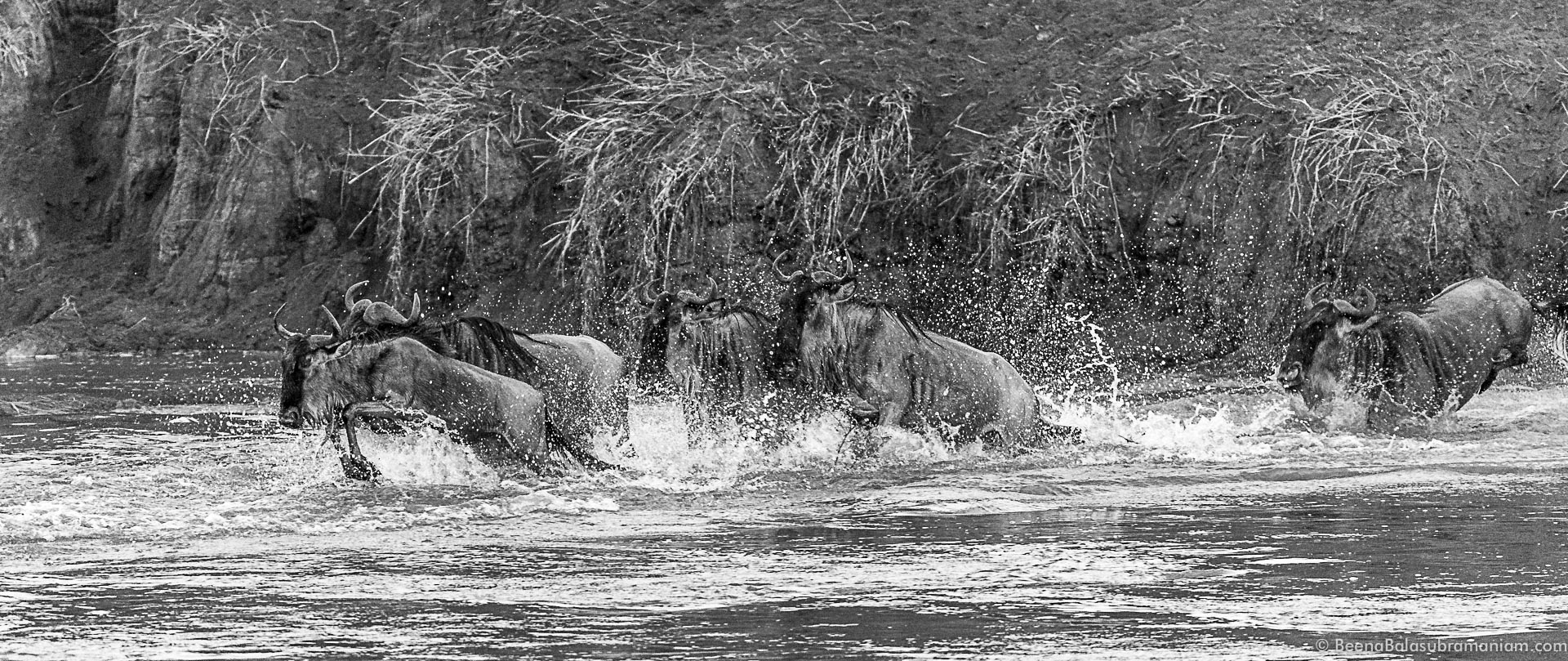 Predators continuously prowl the crossing points – Here a Hyena tries to get at the tired and nervous wilde beast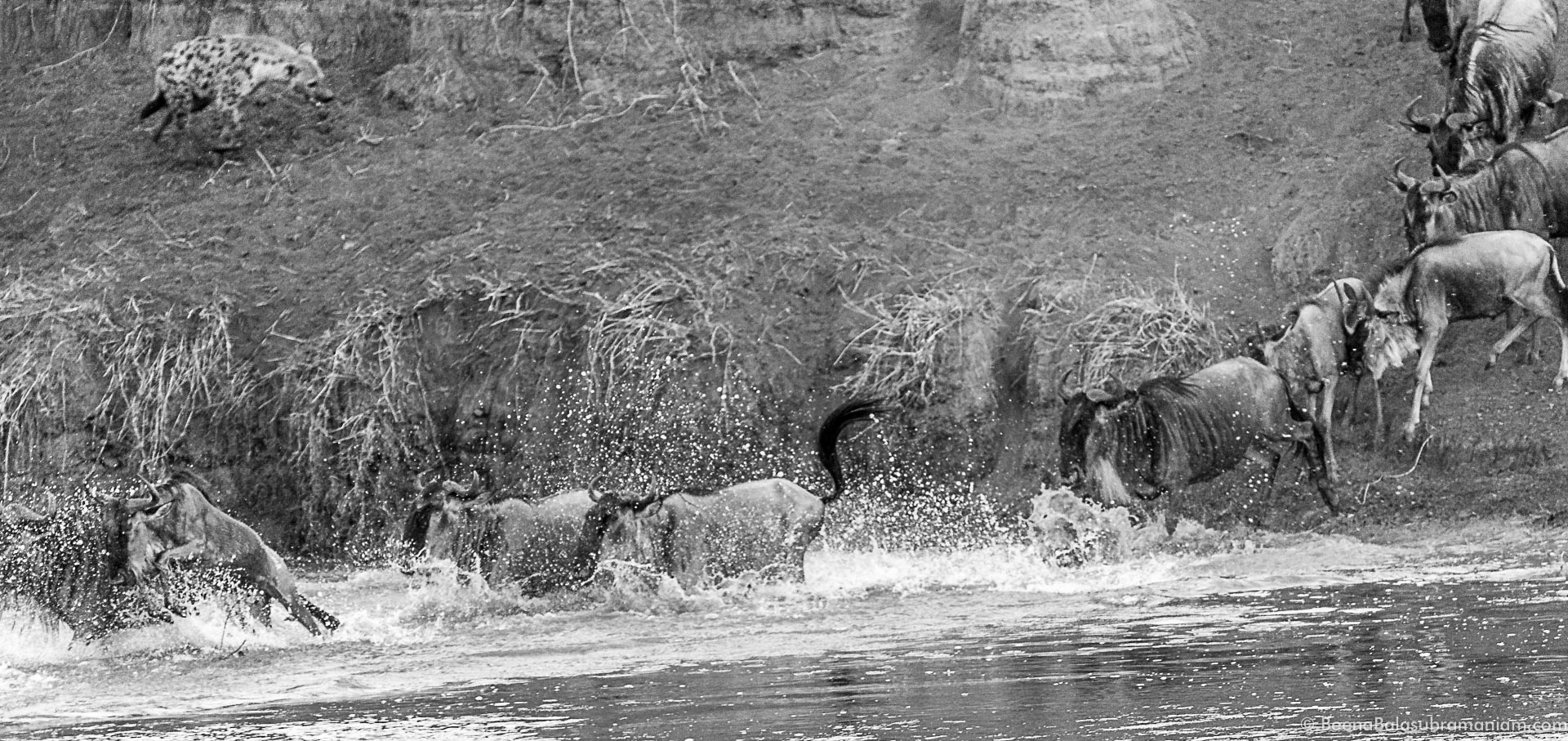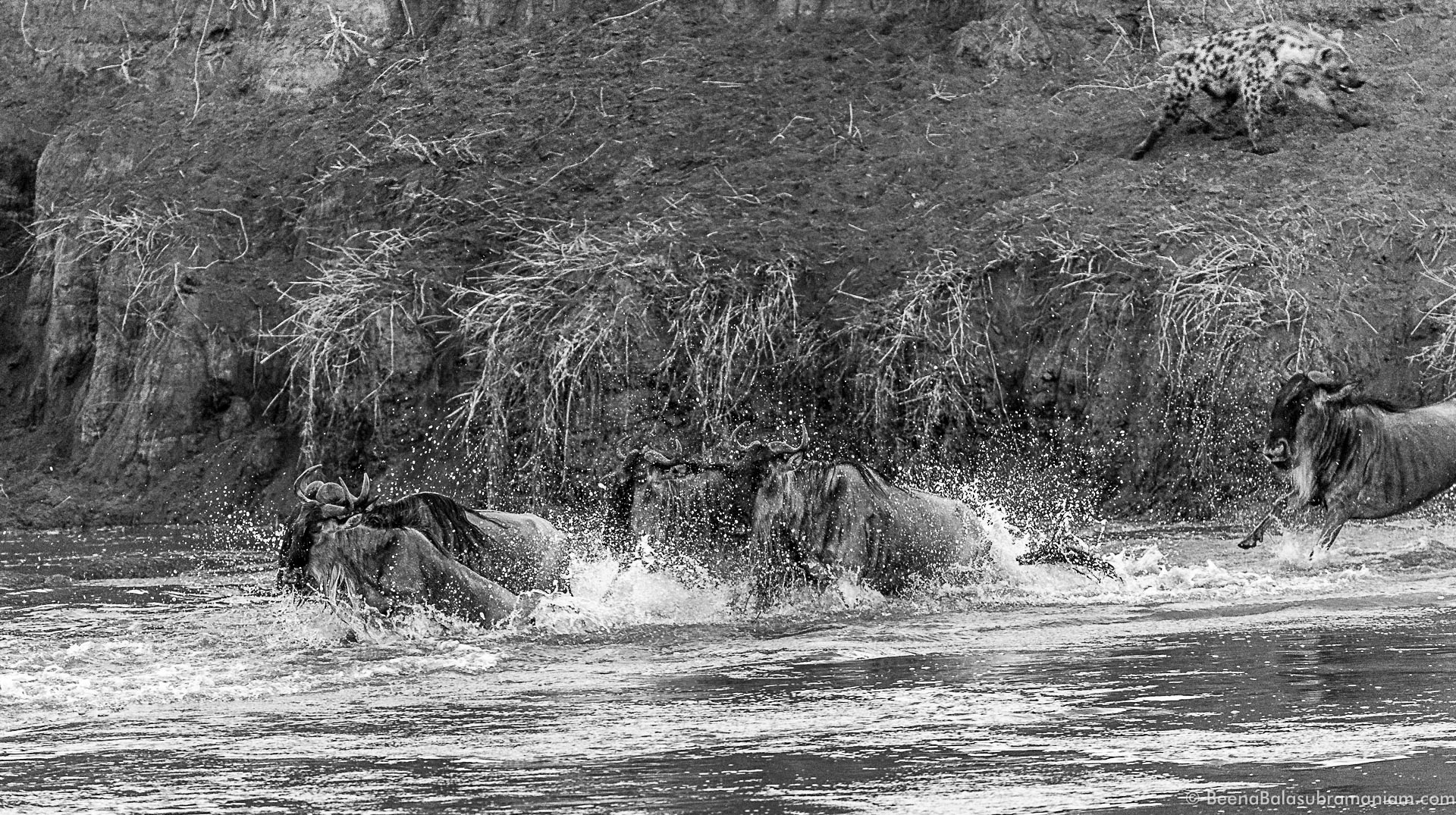 The reaction to predators is just mayhem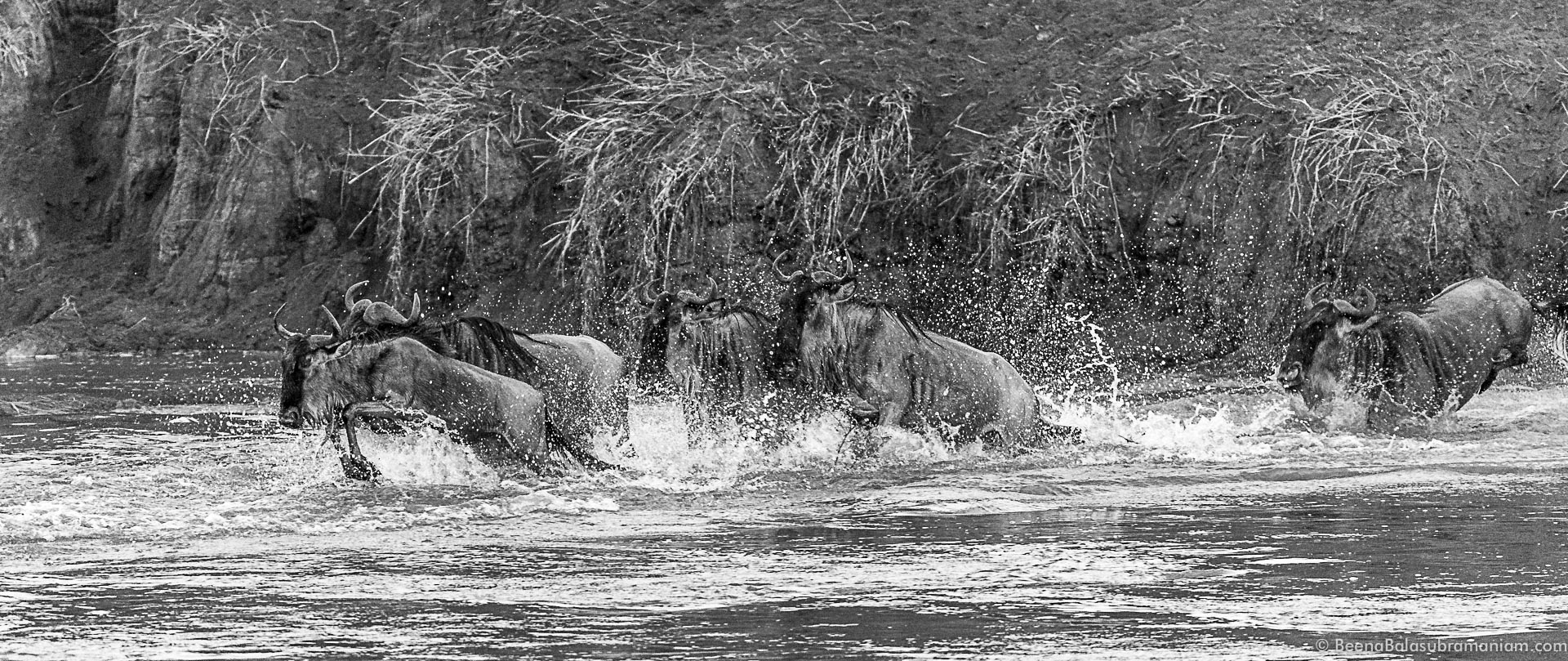 Due to panic and the number of animals many wildebeast perish and their carcasses are strewn all over the river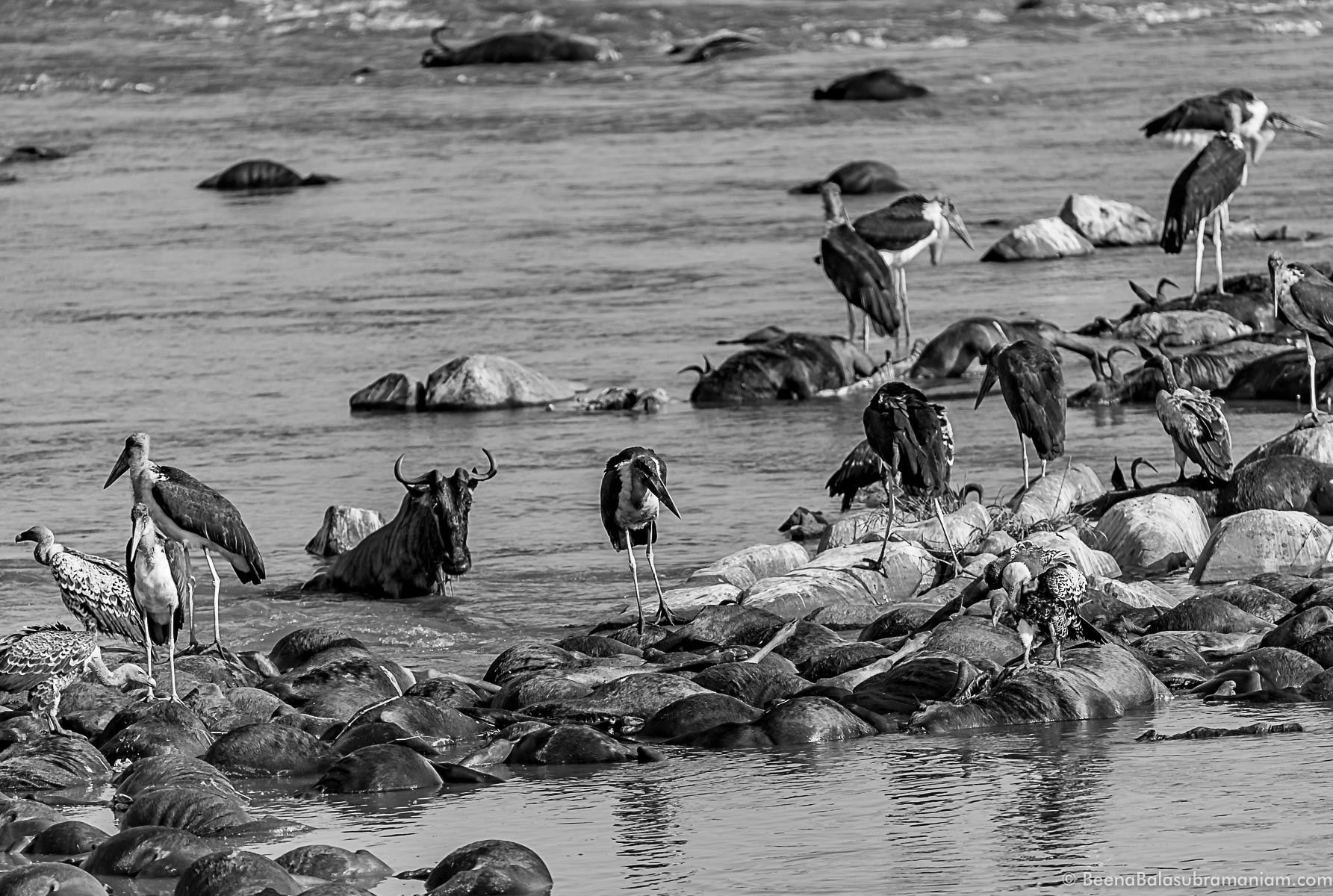 The above image shows a crossing with a backdrop of a lot of carcasses from a previous crossing nearly 4 weeks back. Scavengers like the Maribu stork dot the landscape with the vultures.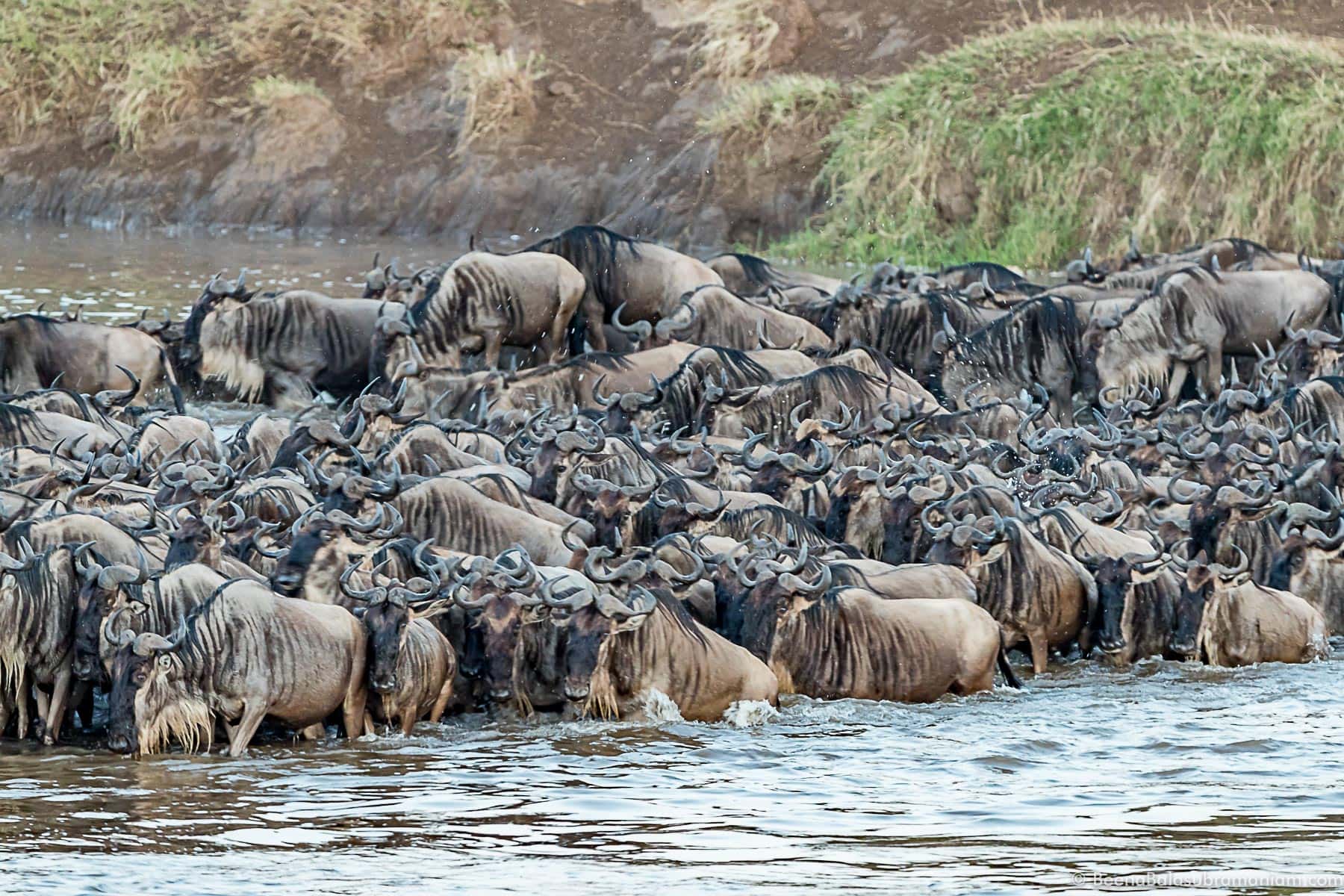 A zebra is a stark contrast to the group of wilde beast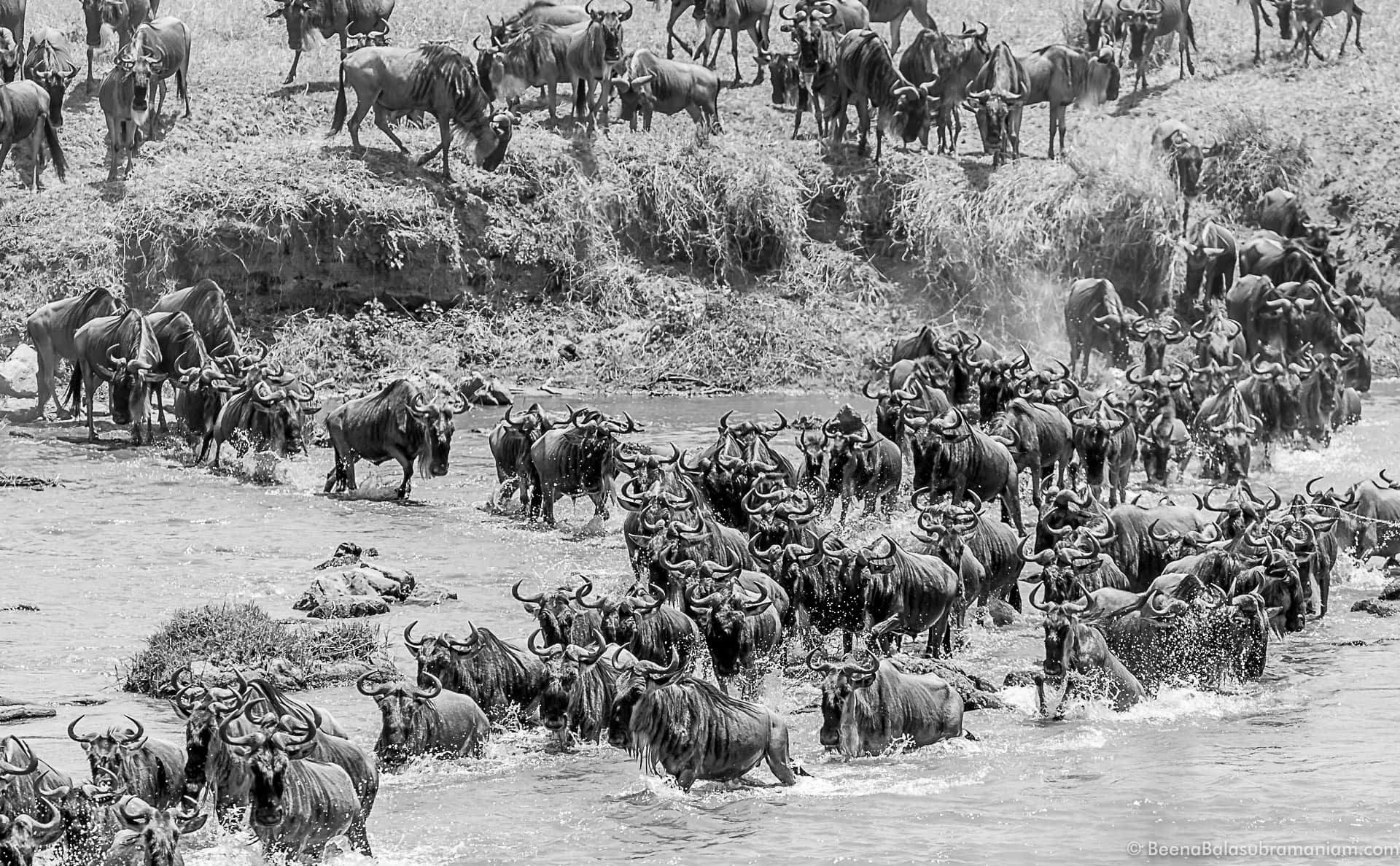 Trying to show you the whole picture of the crossing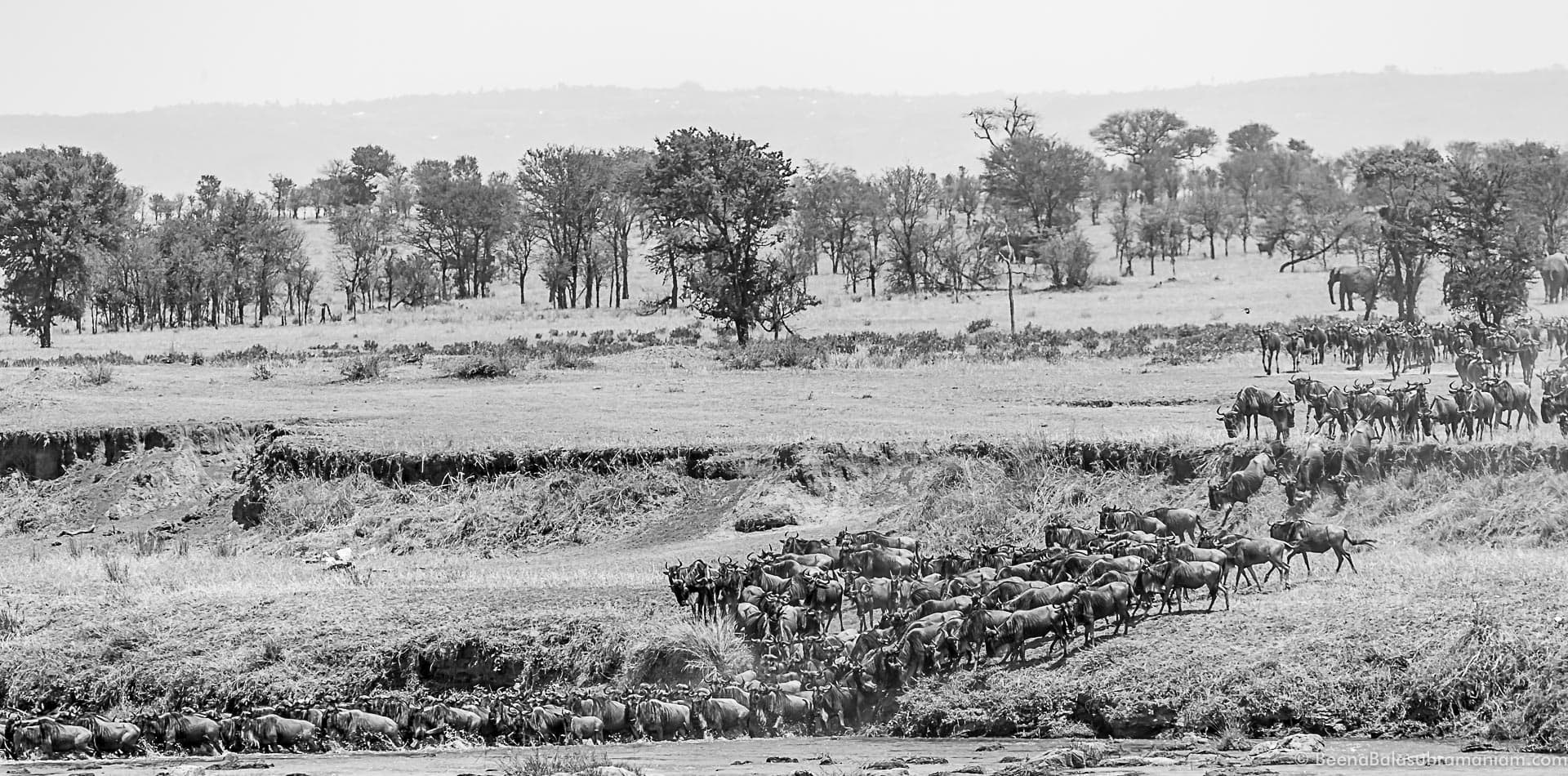 A  wide shot of the whole herd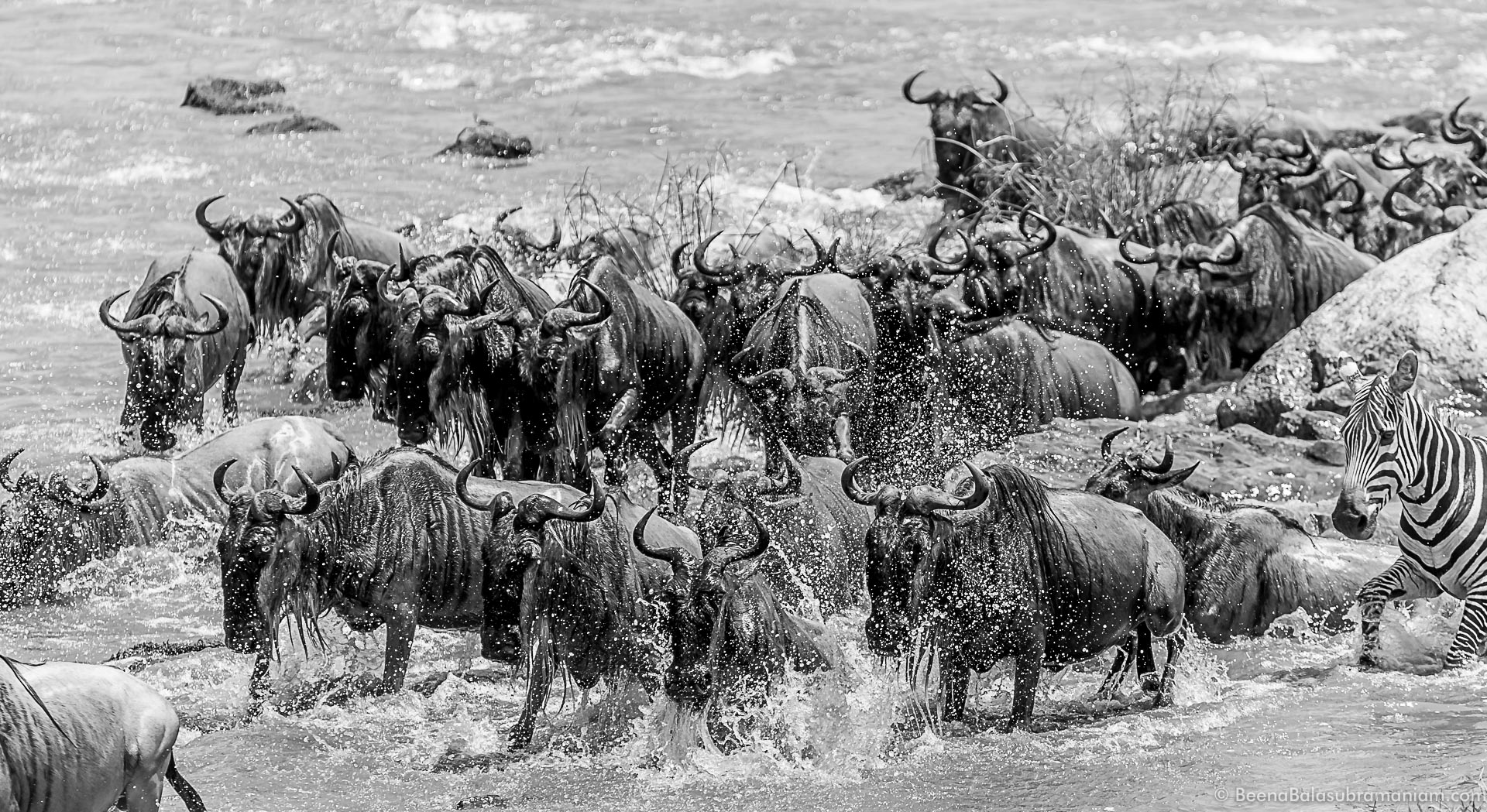 The climb onto the opposite side of the Mara to complete the crossing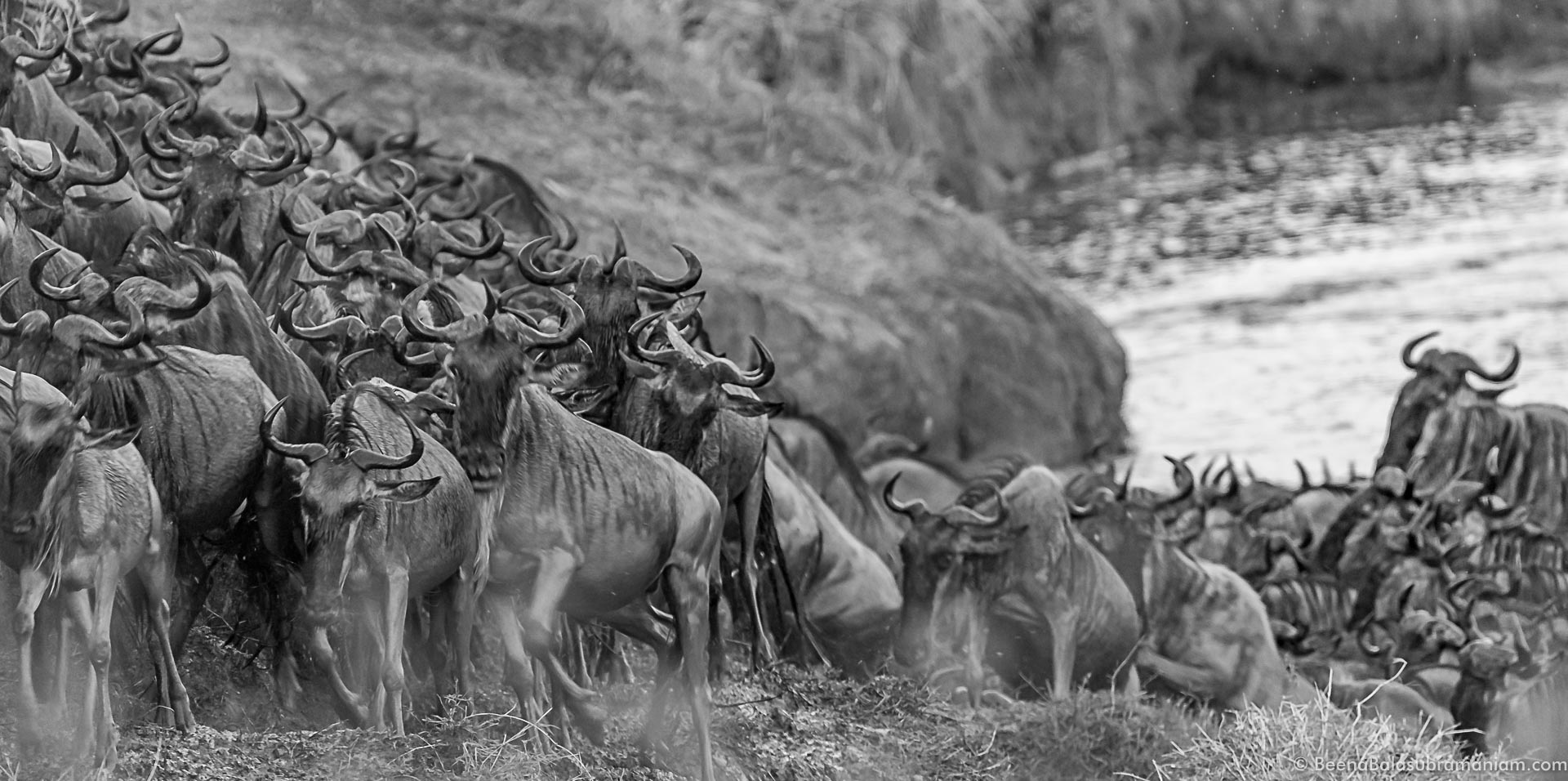 Hope you enjoyed this blog.
Visit the Gallery Migration for more pictures.
Please do leave your feedback its would be most appreciated.